An Introduction to Antony Jennings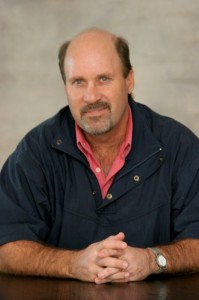 Antony Jennings is a Strategic Change Facilitator and Trainer, Team builder and Motivational Speaker based in Port Elizabeth but operating throughout South Africa, East Africa and Asia. He grew up in Port Elizabeth, studied Physical Education at UPE (now NMMU) and then taught for three years at Dale College in King Williams Town. After 14 years fulltime in leadership in an International Youth NGO (YFC) he established his own Management Consulting and Training Company 15 years ago. He and two partners then established Zifundise Training and Consulting to operate more broadly as a BEE company within the South African context.
The Company focus is on Leadership and Management Development, Strategic Change Facilitation, Team Building and Motivation. The company has links into Mozambique, Zambia, Botswana and Lesotho. Antony has worked in 14 countries, largely serving major corporates like Coca Cola Sabco, Sun International and Standard Bank as well as the World Bank.
Antony has extensive experience into the area of organizational culture and employee engagement. Amongst others, he led the culture change at the Victoria Falls Resorts in Zambia for Sun International and the Education Faculty at NMU.
Antony is passionate about developing leadership and motivating people to take charge of their lives and to achieve their dreams through living a goal centered life. He is also involved in mentoring leaders and executives all over the world.  He writes a regular blog which is posted on the website www.zifundise.com. He has also written columns in monthly newspapers.  Antony published his first book 'Born for a Time Such as This" in November 2014 and has plans to publish more in the near future.
Antony has developed a number of significant training courses that have been changing lives throughout South Africa. At the request of Coca Cola Sabco, Antony developed a workshop on Resilience, to enable CCSabco staff to cope with challenges and insecurities linked to their recent merger with SAB Miller and The Coca Cola Company.
Antony has also recently established a Non-Profit Organization called The L.E.A.D Legacy, to specifically address the glaring need for leadership with a focus on the Millennial generation, as well as creating a framework for developing a role model public school in SA.
Over the last 2 years Antony has done numerous presentations to business leaders in Port Elizabeth, Cape Town and Johannesburg on 'The Future of Management', and more recently 'A Business Case for Soft Skills.' The outcome of this has been, amongst others, the opportunity to run these workshops in-house to leaders and managers within a range of corporate clients around South Africa.
Current clients include:
Continental Tyres, Standard Bank, Sasfin, Tenneco, Airports Company, Alexander Forbes, Irvine's Chickens, Haraeus, Numobile, Mastercare, Marina Sea Salt, Caltex, Yanfeng, World Bank, Paxton Hotel, Sun International, Rubicon, The Co-op, Nelson Mandela Bay Municipality, GMSA Foundation, Coega Development Agency, Mandela Bay Development Agency, EC Provincial Departments of Social Development, Sport, Arts and Culture, Education, Agriculture and Public Works, Transnet.